High Blood Pressure (Hypertension)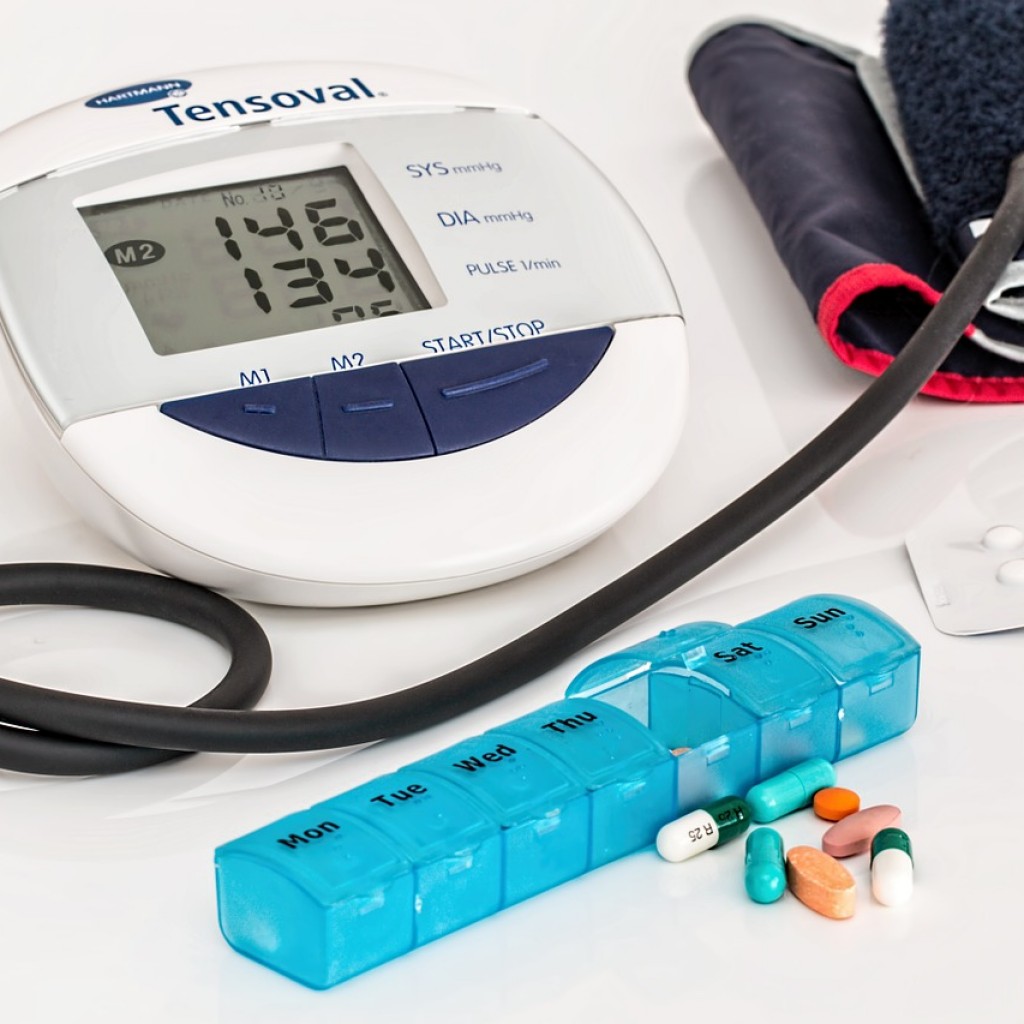 High blood pressure is defined as the force of blood in the arteries which is sustainably higher than usual under specific prevailing circumstances. If elevated for long enough this pressure can create health problems not only in the cardiovascular system but also in other organs and systems of the body. This pressure is determined by two factors:
The pumping force of the heart
The arterial resistance to the flow of the pumped blood.
This means if the arteries are narrowed due to any of many reasons, then the heart will have to pump more strongly to overcome this resistance and in order to supply all the body parts with enough oxygen/nutrient rich blood. Symptoms of high blood pressure High blood pressure can remain symptom free even when extremely high. It is a common saying in the medical field that 'the first sign of cardiovascular disease could be the last one'. This emphasizes the fact that the first symptom of high blood pressure could be a stroke or heart attack which could be serious enough to result in death. The only way to know if you have high blood pressure is to have your blood pressure measured. However, in some rare cases, a person with a very high blood pressure can present with the symptoms, including:
a persistent headache
blurred or double vision
nosebleeds
shortness of breath
Symptoms secondary to hypertension complications may also be observed. Such symptoms may point to problems in the lungs, liver or kidneys. Many cases of hypertension are discovered during routine visits to the doctor or when carrying out medical examination for other purposes. Causes of hypertension There are two main classifications of hypertension causes.
Primary hypertension refers a type whose cause is not identifiable. It follows a chronic trend over many years.
Secondary hypertension. In this type there is a primary underlying cause that has precipitated the hypertension. Common causes include:
Kidney problems
Liver problems
Adrenal gland tumors (pheochromocytoma)
Medications
Substance abuse including smoking, alcohol and use of narcotics and other drugs.
There are many factors that increase the risk of developing hypertension. Common ones include:
Lifestyle choices including a sedentary lifestyle, use of tobacco products and alcohol as well as obesity
Genetic predisposition. It tends to run in families
Aging increases the risk although there is a worrying trend in many countries where younger people are getting hypertension due to dietary and other factors
Diet is a major determinant of risks associated with hypertension. The typical Western countries diet and that of the urban population in the developing world is typically made up of too much fat, salt (sodium chloride) and sugar not to mention highly processed packaged foods full of harmful preservatives and additives.
Diagnosis This is made by a simple non-invasive blood pressure measuring by use of an ordinary aneroid or non-aneroid sphygmomanometer. Other electronic and imaging tests may be done for assessing related problems. Treatment Treatment involves the use of medications and a change in lifestyle in an attempt to gradually bring down the blood pressure to healthy levels and to prevent complications. Treating the primary cause, if known, is the best option. It also means treating any associated complications. Other measures include
A healthy diet. The typical Mediterranean diet is recommended.
Low salt (sodium) diet
Weight reduction and management to healthy levels.
The role of physiotherapy in the management of hypertension
Physiotherapy can help in guiding people on how to engage in beneficial exercises that can keep them fit and healthy.
A physiotherapist will take into account any present medical conditions to design appropriate exercise programme. For instance, people arthritis in their weight-bearing joints should avoid some types of exercises.
If complications of hypertension have already occurred, a physiotherapist plays a major role in rehabilitating the affected functions.