About Us
CapitaHealth is a healthca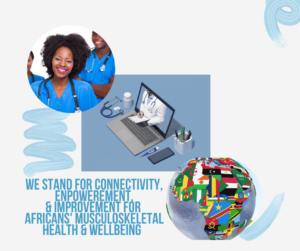 re company with a focus on musculoskeletal health and wellbeing powered by a team of specialist physiotherapists and supported with technology.
We recognize the impacts of musculoskeletal disorders and biomechanical inefficiencies can have on joints and muscles, such as pain, disability and loss of function. According to the World Health Organization (WHO), musculoskeletal conditions are the leading cause of global disability and are prevalent across the life-course. Musculoskeletal disorders can significantly affect mobility, dexterity, lead to early retirement on ill-health ground, reduced wealth accumulation because of lowered productivity, and can cause depression in chronic and long-term chronic cases. The cost of treating and managing musculoskeletal conditions can be expensive and disruptive to daily life, especially if you must visit a clinic. Through our digital health solutions, we bring physiotherapy to the comfort of your home in an innovative and cost-effective manner.
We provide telehealth and in-person physiotherapy service in the comfort of your home. Our company has a large network of physiotherapists all over the country. We only work with licensed professionals that deliver the best value and quality that you can find in the market.
We bring you the best and highest quality solutions while making sure that you receive the ultimate value for money every time.
Our mission
Our mission at CapitaHealth is to improve the quality of life of Africans suffering from musculoskeletal disorders by facilitating and optimizing their recovery through empowerment and self-management with the support of physiotherapists and technology.
Our Vision
We envision a world where Africans will have access to quality musculoskeletal health services at affordable prices irrespective of geographical locations.
Partnership
We are looking for authentic, energetic, and passionate partners and champions to collaborate with us, across Africa, and help us achieve our mission and bring transformation to musculoskeletal healthcare in Africa.  Join us, grow with us,  and make a difference!