COVID 19 & PHYSICAL ACTIVITY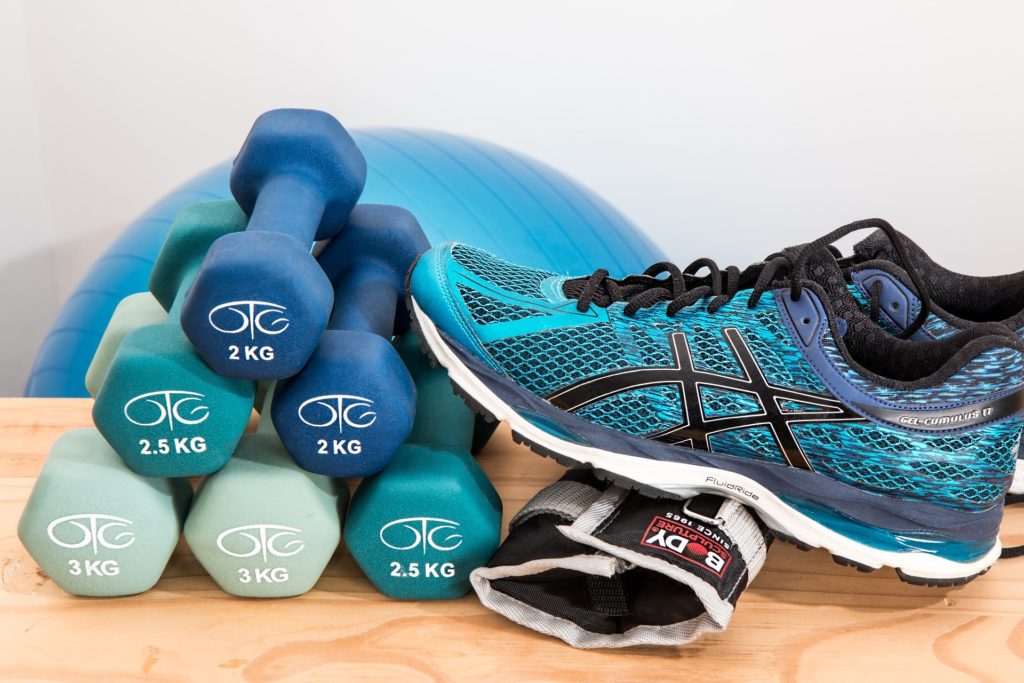 COVID-19
Coronavirus disease 2019 (COVID-19) is an infectious disease that is caused by severe acute respiratory syndrome coronavirus 2 (SARS-CoV-2). It was first identified in December 2019 in Wuhan, China, and has since spread globally. As of 13 May 2020, more than 4.27 million cases have been reported across 187 countries, causing more than 292,000 deaths. More than 1.5 million people have recovered (1).
This virus primarily spreads between persons having close contact via small droplets when an infected person talks, coughs or sneezes. Therefore, the recommended strategy to prevent this infection is to maintain physical distance from people (especially those having symptoms). Other preventive measures include frequent hand washing, keeping unwashed hands away from your face, covering coughs and quarantine (especially those having symptoms).
According to the World Health Organization, there are no available vaccines and specific antiviral treatments for COVID-19. Therefore, the best possible way to fight with this pandemic is to prevent ourselves from getting this infection and this can be achieved by Social Distancing. This practice of Social Distancing is being performed by a number of countries and people are advised (somewhere forced) to stay at home. There are lockdowns in the majority of affected countries to stop this virus spread.
Lockdown and Physical Activity
You may think that these are two different things i.e. Physical Activity and Lockdown. How are they related? I'll tell you how. There are a number of diseases/disabilities whose root cause is IMMOBILITY i.e. not moving regularly. A few of these are as follows
Osteoporosis
Heart Diseases
Diabetes
Osteoarthritis
Contractures
Deep Venous Thrombosis
Bedsores in the elderly population or in those who are critically ill and are bed-bound etc.
During this lockdown period, majority of the population worldwide is at home. Businessmen and employees are working from home, students are having their holidays or taking their online lectures and rest are passing their time watching television, using cell phone, reading books or doing nothing at all. This routine has led to a reduction of daily physical activity and has put us at risk for developing the above-mentioned conditions.
Centre for Disease Control and Prevention (CDC) recommends at least 150 minutes of moderate-intensity aerobic physical activity or 75 minutes of vigorous-intensity physical activity, or an equivalent combination each week (2). The guidelines also recommend that children and adolescents be active for at least 60 minutes every day. Following these guidelines can contribute to overall health, and decrease the risk of chronic diseases such as heart disease, cancer or diabetes.
What to Do?
There are few guidelines to follow that would help you remain fit during this lockdown period and keep you away from hazards of decreased physical activity.
Stretching
Stretching our muscles helps to keep our muscles in their normal length and keeps our joint mobile. Stretching also helps in decreasing pain to some extent. All it takes is to assume a specific position, hold it for few seconds (5-10 seconds) and release.
Avoid holding your breath while you're performing these stretches.
Walking
Walking on a daily basis can reduce your risk of heart disease, obesity, diabetes, high blood pressure, and depression. The recommended frequency for walking is 150 minutes per week, or 30 minutes 5 days a week.
Take Breaks Regularly
While working or studying, we tend to remain in the same position for several hours. When we assume a static position for a prolonged time, blood flow in that area becomes sluggish and can cause many complications. It can also cause muscle imbalances if your posture is poor. It is recommended to take a break of 1-2 minutes after every 30-40 minutes. Stand up from your seat, move a bit and then sit down.
Move Your Joints
Not moving our joints for a prolonged time can cause muscle imbalances and shortening. Moving joints either actively or passively helps fluid in joint cavity to move and prevents muscles from shortening. It also helps to relieve pain. It's better to move each joint 6-8 times actively (or passively if a person cannot move on his own i.e. Stroke Patient). If you have someone around who has suffered from stroke or other diseases recently and is bed-bound, it is necessary to move the joints of his/her affected side regularly to avoid stiffness.
Changing Position of Elderly
This is particularly important for the persons that are bed-bound due to some specific illness or disability. If their position is not changed regularly, they can have bed-sores (wounds) especially at lower back, heels, behind the head etc. To prevent these bed-sores, it is recommended to change position every 2 hours for a person who is bed-bound. For example, if he/she is lying supine, he should be turned into side-lying after 2 hours to relieve pressure on his back.
Exercises You Can Perform at Home
There are a few recommended exercises to keep you fit during this lockdown period that can be performed at home easily without the need of any special equipment. A few of these exercises are as follows.
Squatting
Push-ups
Lunges
Jumping ropes
Crunches
Straight leg raises
Planks
Sit ups
So if you are being lazy in this lockdown period, I'll advise you to follow the above mentioned guidelines. We are going to get over this COVID-19 pandemic soon but we'll have to deal with the consequences in our upcoming life if we didn't take care of our body during this period. We all know that
PREVENTION IS THE BEST CURE
References
Dong E, Du H, Gardner L. An interactive web-based dashboard to track COVID-19 in real time. The Lancet infectious diseases. 2020.
González K, Fuentes J, Márquez JL. Physical inactivity, sedentary behavior and chronic diseases. Korean journal of family medicine. 2017;38(3):111.
Kisner C, Colby LA, Borstad J. Therapeutic exercise: foundations and techniques: Fa Davis; 2017.