Diabetes & Role of Exercise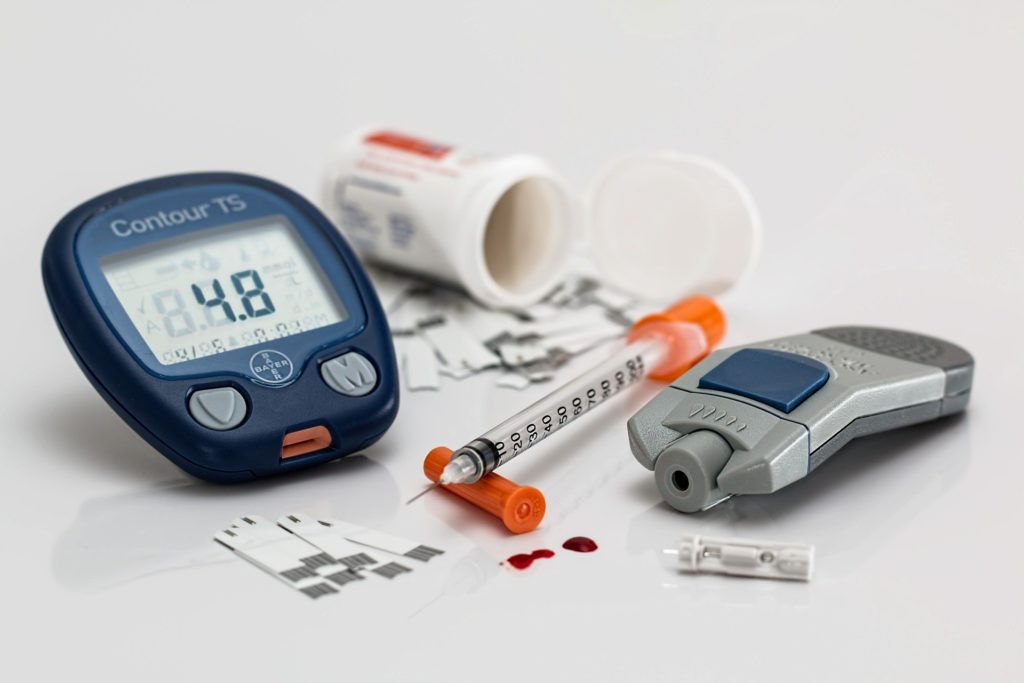 Diabetes
Diabetes is a group of diseases that is characterized by high levels of glucose in the blood. This high level of glucose in the blood is of no use until it is taken by the cells. Insulin is a hormone that is responsible for this uptake of glucose by the cells. The high level of glucose in the blood in diabetes is either due to lack of insulin or inability of insulin to act.
There are two main types of diabetes. Type 1 diabetes is due to the failure of the pancreas to secrete normal amounts of insulin. Type 1 diabetes is also called Insulin Dependent Diabetes Mellitus (IDDM). Type-2 diabetes is characterized by normal or below normal amounts of insulin in blood but the body is unable to respond to this circulating insulin due to a phenomenon known as Insulin Sensitivity. Type 2 diabetes is also called Non-Insulin Dependent Diabetes Mellitus (NIDDM).
According to the World Health Organization (WHO), about 422 million people worldwide have diabetes, mainly in low-and middle-income countries and 1.6 million deaths are recorded due to diabetes each year. The number of cases as well as the prevalence of diabetes has been steadily increasing over the past few decades. Type 2 diabetes (Non-insulin dependent) is much more common than Type 1 diabetes (Insulin-dependent).
Treatment of Diabetes
There is no cure for diabetes so far and once developed, you'll have to live with it throughout your life. There are numbers of treatment options available that can help you keep your diabetes under control. The most widely used regime for the treatment of diabetes is as follows.
Insulin Secretagogues (These are the drugs that stimulate the pancreas to produce more insulin and are used commonly for Type 2 diabetes)
Insulin injections (Most commonly used for Type 1 diabetes and uncontrolled Type 2 diabetes)
Diet Modification
Exercise
Role of Exercise in Diabetes
Exercise plays a vital role in controlling glucose levels in blood and hence it is widely recommended to patients suffering from diabetes especially Type 2 diabetes.
Exercise helps in controlling blood glucose levels in two ways. First, it increases insulin sensitivity. Hence cells of our body start responding more to insulin and glucose is taken up by the cells thereby reducing its blood concentration. Second, when muscles of our body contract during exercise, cells utilize glucose independent of insulin (whether it is available or not) ultimately leading to a reduction of blood glucose levels.
Recommended Exercises for Diabetic Patients
American Diabetes Association (ADA) recommends at least 150 minutes of moderate to vigorous-intensity aerobic exercise per week for diabetic patients.
A few of exercises that diabetic patients can perform easily are as follows.
Walking
Brisk walking for 30 minutes 5 days a week is recommended to meet the aerobic needs of diabetic patients. Besides controlling diabetes, walking also lowers your blood cholesterol levels and prevents you from getting heart diseases.
Calisthenics
In these types of exercises, we use our own body weight to strengthen our muscles. These include pushups, squats, abdominal crunches, lunges, and pushups.
Cycling
If you are obese and you worry about damaging your joints with exercise, you can choose cycling. Cycling is a form of aerobic exercise and it puts minimum stress on your joints.
Swimming
Aquatic exercises are also proven beneficial for patients suffering from diabetes. If you do not have hydrophobia, swimming can help you in meeting your weekly aerobic demand.
Resistance Band Exercises
These exercises can be used to strengthen your muscles. You'll be needing a trainer or a Physical Therapist's guidance in this regard.
Exercise Regularly
Exercising regularly is the key in keeping diabetes under control. Research has proven that regular bouts of exercise not only lowers blood glucose on a daily basis but it also has positive effects on HbA1c. Besides controlling your blood glucose level, exercising regularly prevents you from a number of other diseases e.g. Heart Diseases, Osteoarthritis, Obesity, etc.