SOFT TISSUE INJURIES AND HOW TO TREAT THEM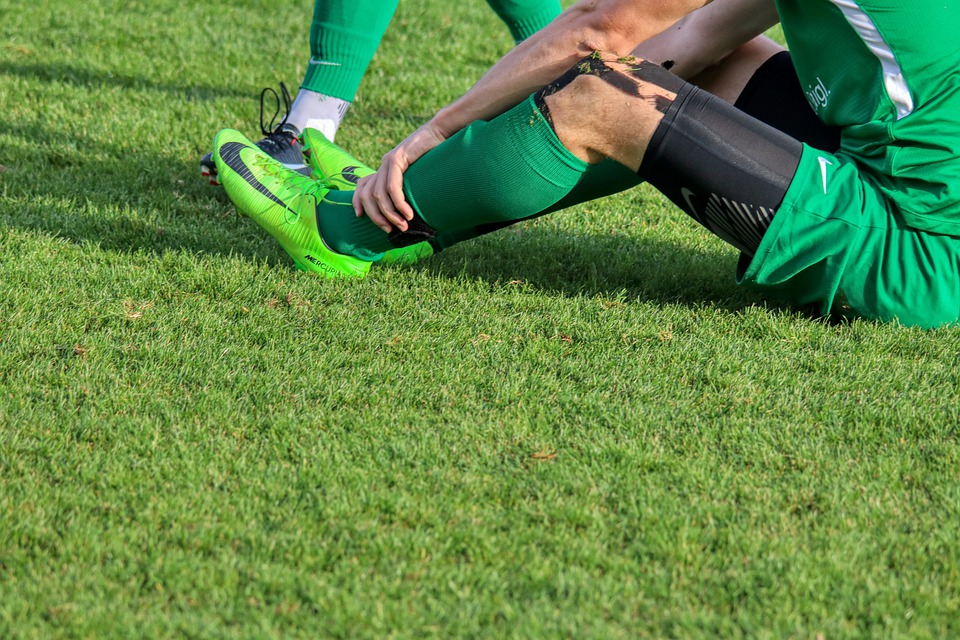 It's common to have an injury once in a lifetime. Whether you are a skilled athlete or a weekend warrior, there's a possibility that you could get injured. Sometimes it occurs during exercise or while participating in sports. If it occurs during exercise, make sure to stop exercising otherwise it will worsen the condition while causing damage to your tissues and bones. It's better to take a break in such a condition or directly consult a doctor or a physiotherapist.
Different kinds of injuries produce different symptoms and issues. Fractures, sprains and strains are few of the common injuries that we know. This article will take you through different types of injuries, what precautionary measures you should take, and who you should consult to treat them.

How does injuries occur?
Normally injuries happen while you are playing some sport or during exercise. Sports injuries are a result of poor training methods, weakness in muscles, sudden collision with the player, etc. Such type of injuries is accidental. Similarly, during exercise, a twisted limb can cause swelling, pain, and broken bones. These injuries are called traumatic injuries. In such injuries, it's important to visit a doctor.
Other injuries are preventable. The first step in preventing an injury is to identify the risk factors associated with it. You'll notice that some risk factors are intrinsic; you have control over those risk factors while others are extrinsic.

Extrinsic factors
Few of the most common extrinsic factors include improper equipment, failure to warm up before exercise/sport and cool down after exercise/sport, putting a lot of strain on your body, etc.
You can avoid straining your body by doing light sports and exercises. If you try to work too hard at the beginning there's a risk of broken tissues and tendons.
Always make sure to have the right equipment for your exercise or sport. Headgear and pads protect you against traumatic injuries, and shock-absorbing footwear will prevent your legs and feet from injury while running.
The importance of warming up and cooling down is always significant. Stretching your muscles during warm-up will increase the flow of blood and oxygen. This prevents strains and softens your muscles to perform better.

Intrinsic Risk Factors
Intrinsic risk factors are linked with your body's composition and structure. Being heavyweight, bowed legs, heavyweight, fallen arches, and stiff joints are some examples of intrinsic risk factors. Sometime past injuries also cause muscle weakness or imbalance. Others have unequal limbs of unequal lengths.

What to Do If You're Injured
Injuries range from minor to severe. Most of the time, you won't be dealing with traumatic injuries such as broken bones but if you do so, seek medical care immediately.

For less severe injuries, it's usually enough to smartly recognize the signs of the injury and undergo first aid and mild home treatments like massage. Typical sprains, bumps and bruises, and pulled muscles can usually be treated at home. Often inflammation and swelling on the affected part will let you know that you have sustained an injury. Swelling can quickly get out of control and can slow down the healing process. For its prevention, it's important to remember this acronym: NICER.

N is for NSAIDs, known as non-steroidal anti-inflammatory medicines. They tend to reduce swelling and pain without taking or using steroids. Some of the common NSAIDs are Naproxen Sodium and Ibuprofen.
I stands for ice therapy. Take few ice cubes, wrap them in a piece of towel and hold it against the injury. The coldness will reduce swelling and numbs the pain. Just make sure not to apply ice directly to the skin.
C here stands for compression. A compression bandage avoids swelling by limiting the space around the injury.
E stands for elevation. It's important to drain fluid away from injury to elevate a swollen limb.
And, finally. R stands for rest. By taking stress off of the injury, rest speeds up the healing process.
Should I visit a healthcare professional?
Seeing a doctor or physiotherapist depends on the severity of your injury. If you've worked your body too hard, follow the NICER acronym and limit your activity for a few days. If you notice that the injuries are repetitive, search for a deeper cause of it. Pay a visit to your doctor. He might recommend you to a physiotherapist depending on your injury.
If you need physical rehabilitation, he might send you to a physiotherapist. If you suffer a musculoskeletal injury, you can also see a physiotherapist.
When you choose a specialist, make sure that they have the credentials and appropriate experience necessary to treat the injury. If you need a physiotherapist, you can reach out to us as we are here to help you.