Office Ergonomics – Repetitive Stress Injury Prevention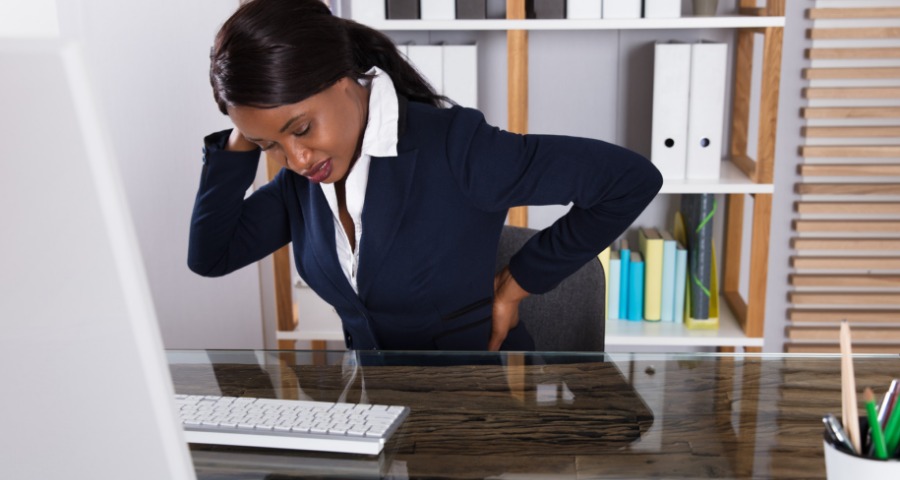 Computer work, whether for fun or for a job, sometimes appears to be a relatively low-impact, low-effort activity. Working with a poor posture/ergonomic workstation or performing highly repetitive tasks over a longer period can lead to serious problems. People can also face risks of musculoskeletal disorders from repetitive tasks without taking proper breaks, or simply from using a computer keyboard and mouse for an extended period. RSI is not only associated with working computer work, but even other office tasks, carried out without breaks, can lead to repetitive stress injuries, including simple things like stapling or reading for an extended duration. Sitting in the same position, at the same desk, in the same chair, for a prolonged time, or even those tasks that are high-repetitive tasks, requiring long periods of static posture and can lead to postural strain.
Let's discuss the common repetitive stress injuries. Carpal tunnel syndrome is a common RSI, which is due to swelling inside a narrow tunnel formed by bone and ligament in the wrist.
Another RSI is epicondylitis, which is usually caused by soreness in the elbows, commonly known as tennis elbow, and it can be extremely debilitating. Another RSI is a ganglion cyst. They rarely cause many problems, sometimes you can get them simply from a sudden injury. However, the ganglion cyst could cause problems. If it gets big enough, it can affect the joint and put pressure on surrounding tissues.
Another RSI is reflex sympathetic dystrophy, a condition characterized by dry, swollen hands and a loss of muscle control. It's consistently painful. So this may be something you want to let your doctor know about.
Tendonitis is another common RSI and it can affect any tendons and cause pain. A tendon is a connecting tissue that connects bones to muscles. They're highly susceptible to overuse and strain, but we treat prevention or treatment plan, we can avoid it.
We should not let repetitive tasks lead to injury and prevent us from performing our tasks effectively and efficiently. The awareness of time, changing your tasks frequently, and the proper placement of items in your workspace can help minimize the risk of developing RSIs and stop the progression from an acute injury to a chronic illness that could debilitate you.
If you are looking for an injury prevention programme or physiotherapy service, why not contact us at CapitaHealth for our specialist physiotherapy service.