Online Doctor Chat in Nigeria: The Best Place To Connect With A Doctor In Nigeria!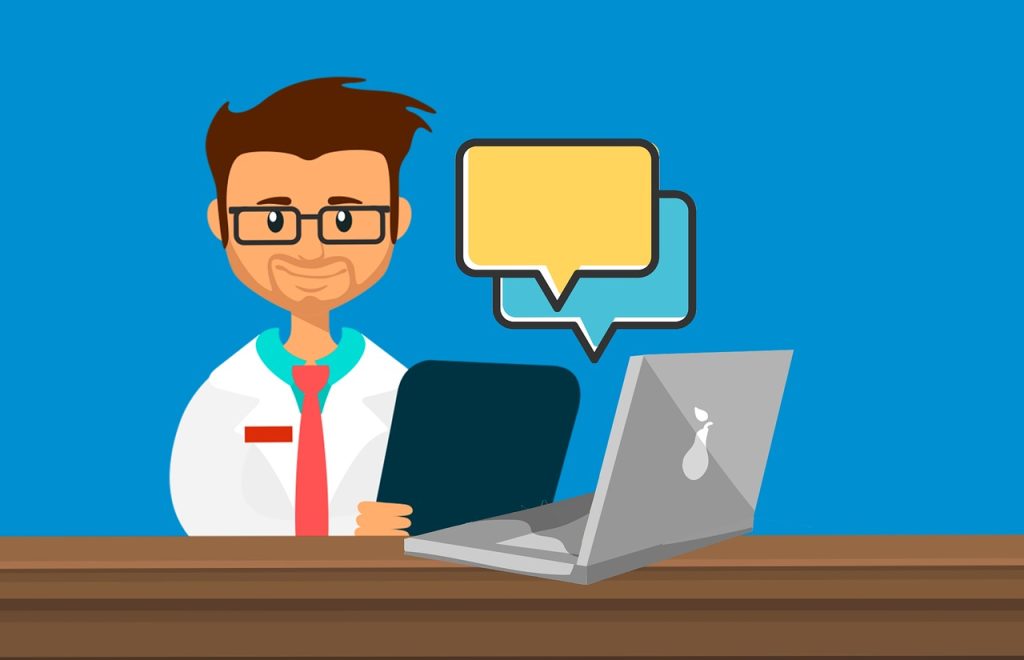 Medical Disclaimer:
The information provided through our online chat is for general informational purposes only and is not intended to be a substitute for professional medical advice, diagnosis, or treatment. You should not rely on this information as a sole source for making personal medical decisions. Always consult a qualified healthcare practitioner for treatment or advice. Our online chat is not intended to create a physician-patient relationship, and we are not able to diagnose or treat any medical conditions through this service.
We strongly advise that you always consult with a qualified healthcare practitioner before following any advice or taking any action based on the information provided through our online chat. We are not responsible for any actions or decisions made by website visitors based on the information provided through this service. The use of our online chat is solely at your own risk. For a consultation, you can get in touch with us directly using our contact form. Click here to contact us.
Nigerian Doctors Chat is one of the ways you can get information about your health conditions. After using our AI chat you can find healthcare professionals (including doctors) in your area who will be happy to help you find the right care for your health!
What is Doctor Chat.
Our online doctor (AI) is basically a chat system that after using it, you can subsequently contact one of our doctors and other healthcare professionals in Nigeria. Free doctor Chat will recommend users to communicate with doctors online and ask more questions about their health.
The benefits of using Doctor Chat include:
The ability to get advice from local doctors on a range of health topics..
The ability to ask questions about their health directly to the doctor.
The possibility of getting an answer as soon as possible once you get connected to a practitioner.
How to Connect With a Doctor in Nigeria.
There are a few ways to connect with a doctor in Nigeria. The most common way is through the internet. Doctor clinics and hospitals have websites where you can find information about the doctor, schedule an appointment, and get a prescription. You can also call or visit the doctor's office directly.
How to Find a Doctor in Nigeria
You can find doctors by using an online search engine like Google or Yahoo! Medicine. patient directories and Yellow Pages are also great resources for finding doctors in Nigeria. You can also contact your health insurance company and ask them to put up a list of local doctors that they know of.
How to Book a Doctor in Nigeria
You can book a doctor by writing to him or her and stating your needs and desires for care. You may also want to speak with other healthcare professionals who work at many clinics in Nigeria.
Tips for Connecting With a Doctor in Nigeria.
When connecting with a doctor in Nigeria, it is important to list your health condition as well as the specific medical conditions that you need help with. Try to find a doctor who is familiar with these conditions and can provide advice on how to treat them.
Choose the Doctor You want to Connect With.
Choosing the right doctor for your needs can be difficult, but it's important to do your research and find a doctor who you feel comfortable with. Be sure to ask about their qualifications, their experience working in Nigeria, and their opinions on your health condition.
Get a Doctor's Opinion on Your Health Condition.
If you have concerns about your health, it is important to get a doctor's opinion before making any decisions. A good way to do this is to go see one of their patients and ask them what they think about their health situation.
Conclusion
Connecting with a Doctor in Nigeria can be a great way to get the care and advice you need for your health. However, there are a few things you should keep in mind before getting started. First, make a list of your health condition so that the Doctor can choose the right doctor for you. Second, be sure to choose the Doctor you want to connect with. Third, be sure to get an appointment with the doctor. Finally, remember to take precautions against disease while connected with a Doctor in Nigeria. By following these tips, you will have a successful experience using Doctor Chat