Do You Feel Uneasy Or Have An Injury? Enrol For Our Online Physio Consultation Today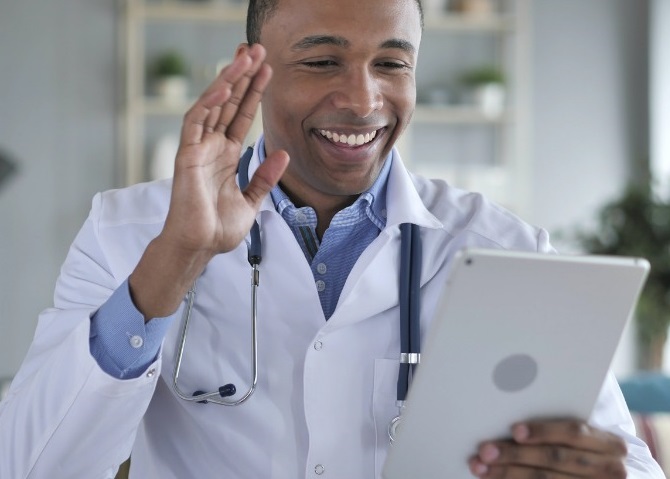 Life could be undesirable when you find your whole body or part in pains or discomfort.
However, it isn't enough to give up life. In such a situation, even when you're far away from home, family hospital or cannot afford to foot bulk hospital bills, what do you do?
It's quite simply, enrols for a telehealth service. Remember when it comes to health, distance shouldn't be a barrier.
Why Choose Us As Your Online Physio / Telehealth Service Provider?
Capitahealth is run by a team of certified physiotherapists.
In order to ensure efficiency in our telehealth services, we start with the history of the presenting complaint, etc. Generally, this will include taking a full history of the presenting situation and the factors that are likely to influence such erring health challenges.
It would include the position of the symptoms, when it began, any changes to normal exercises/loads, whether it results from trauma or gradual onset, how it present via a 24hour pattern and the management strategies which you've tried.
The following details formulate a picture and enable Capitahealth as a group of professional therapists to come up with a hypothesis of the potential problem and causative factors.
Moving forward, we test the hypothesis of the problem with a few movement analyses, which include some functional activities like lunges, squats, bending, lifting arms above the head.
This step is crucial as it enables us to discover any loss of joint range and to determine further, how the neuromuscular patterns of movement are functioning.
Well, it would require us to play around with the camera angles to get the right picture and tweak it occasionally, and hopefully, the patient has enough space to move.
Shortly after our visual assessment, we would discuss the possible problem. There can be limitations to not being capable of palpating a joint and have the physical contact that we would have normally, however, a lot can be done over our telehealth consulting/service, as pain behaviours, healing times, goal setting and a detailed, professional rehabilitation plan can then be formulated and discussed.
Following this, the demonstration of the exercises to ensure that you're doing them properly will be undertaken. It's crucial to ensure exercise prescription is appropriate, for instance, the number sets, repetitions, intensity and rest periods are required. Additionally, you will be sent the exercise videos that you have prescribed.
Too little, and you might not make the best improvement to strength, and when too heavy or too many repetitions, you're likely to aggravate the symptoms, therefore it's vital to test this out during the session.
As a team of licensed therapists, our core goal is to improve your confidence in how you use your body to enable you to get back to your particular functional goals, therefore such exercises will be tailored to you.
At Capitahealth, We are very aware that life goes on and injuries occur daily, so please CONTACT US to book an online physio consultation whenever you, family or friends have any injury or recurrence of something or for general advice.
It is our Job, most importantly, as we are here to help.